MORE DETAILED INFORMATION REGARDING THERMAL IMAGING...

THERMAL IMAGES: Are pictures from a thermal imaging device that captures the surface temperature of an object. All objects emit infrared radiation, and the amount of infrared radiation increases with surface temperatures. The thermal imager (camera) identifies temperatures of objects using the infrared light spectrum. The latest technology of infrared devices uses a highly polished germanium coated lens and microprocessor that produces images of radiation called thermograms. When viewing infrared images, typically warmer objects relative to cooler backgrounds become clearly visible against the environment. Warmer objects are typically lighter, cooler objects darker, however this can be changed in the post processing of the images using infrared software programs color palette variations and isothermatic imagery.

INFRARED THERMOGRAPHY: Is the highly trained and skilled practice of scanning surfaces, reading temperature differentials, interpretation of thermal images, also known as "thermograms" and trained in the use of thermal imaging cameras, support testing equipment and infrared software programs. A thermographer applies the sciences of thermodynamics and heat transfer when using a thermal imager to detect and measure radiation, and correlates that information to surface temperature readings. In order for a thermographer to properly interpret a thermogram, a skilled background in building sciences, systems assemblies as well as electrical - mechanical systems functionality and process of what is being thermally scanned is equally important.
PHYSICS & INFRARED THERMOGRAPHY & PROTOCOLS: Thermal imaging gathers the surface temperatures of the object being scanned. Basic physics plays an important part in the application and interpretation of a thermogram. The application of thermal resistance (R-Value), thermal capacitance, and conductive, convective and radiant energy is utilized in thermography. There are several factors that can influence a thermogram that can give false readings. Solar loading or reflective energy can skew a thermogram. An active system that is transporting energy may show up on a thermogram as an anomaly or influence surrounding materials. Thermal mass or capacitance of building materials may also influence a thermogram and in some cases be used to detect moisture. Also, since water is an excellent conductor of heat, latent moisture behind the building element may be detected behind cool surfaces appearing colder or detected behind warm surfaces as warmer.

There are many other physical and meteorological (wind, rain, ambient temperature, humidity etc.) characteristics that need to be considered while thermally scanning and then interpreting a thermogram. When we thermally scan an object, building or a system, the conditions, operations of the systems and functionality are all part of our field notes, measurements, scheduling and thermal tuning / post processing of the thermal images taken. In many cases multiple scans and thermograms are taken to obtain one thermogram. Ruling in or out anomalies and the items or systems described above is part of our work protocol.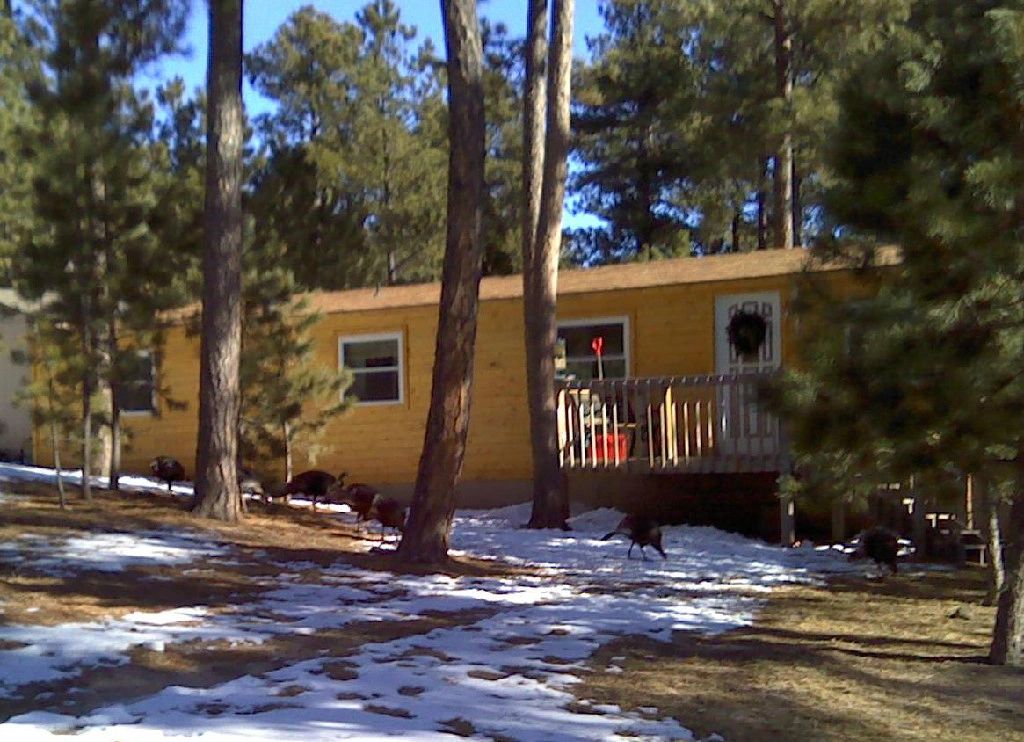 Ben Franklin was a scientist and a naturalist. He loved turkeys, called them "majestic" and wanted to make them the national symbol. What would he think of infrared technology today? Infrared Thermography has unlimited potential and uses is also a very cool way to see things beyond the visible light spectrum! Give us a call if you have any questions or need further information about our thermal imaging services.